Alan & Saga Cosplay Guides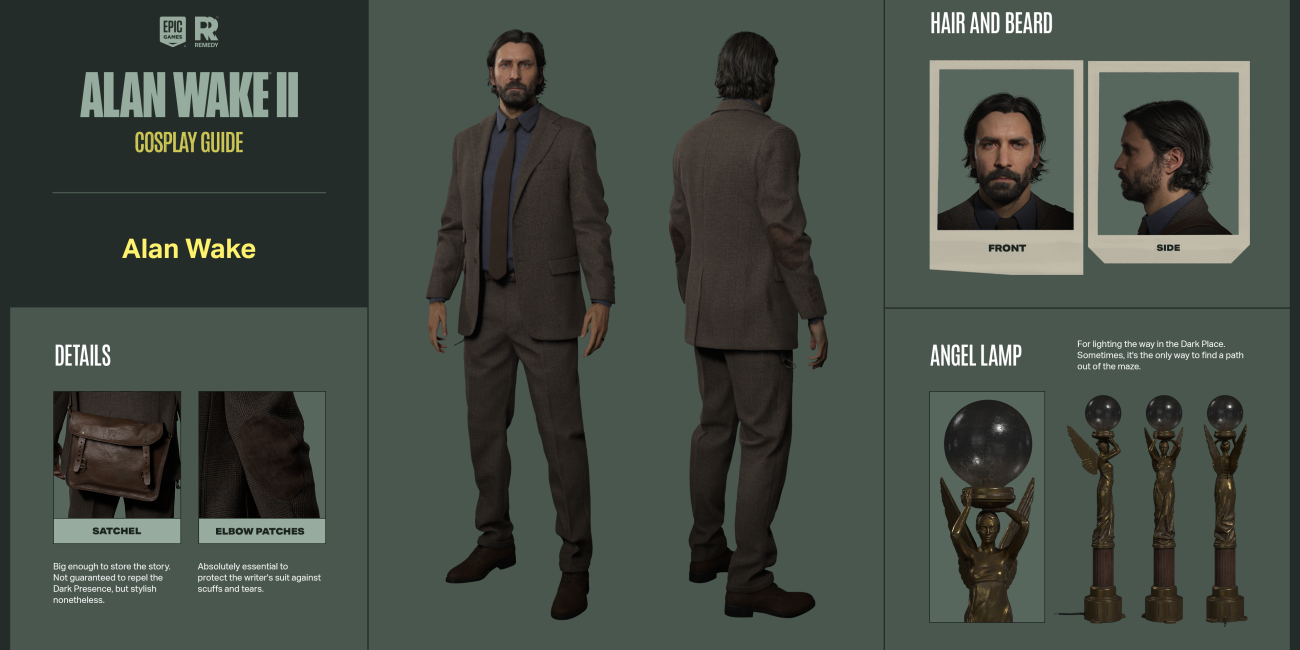 You've all the had the chance to investigate the Cult of the Word in Brightfalls as Saga Anderson, and delve deep into the surreal landscape of the Dark Place as Alan Wake, but now you can bring Saga and Alan to life in the real world! With these official Alan Wake 2 cosplay guides, you will be able to embody both Saga and Alan to a tee. Monsters may wear many faces but now so can you!
Check out the the cosplay guides below and please share your cosplays with us on our Community Hub. We would love to see your cosplays of Saga and Alan!
Enjoy!
Alan Wake Cosplay Guide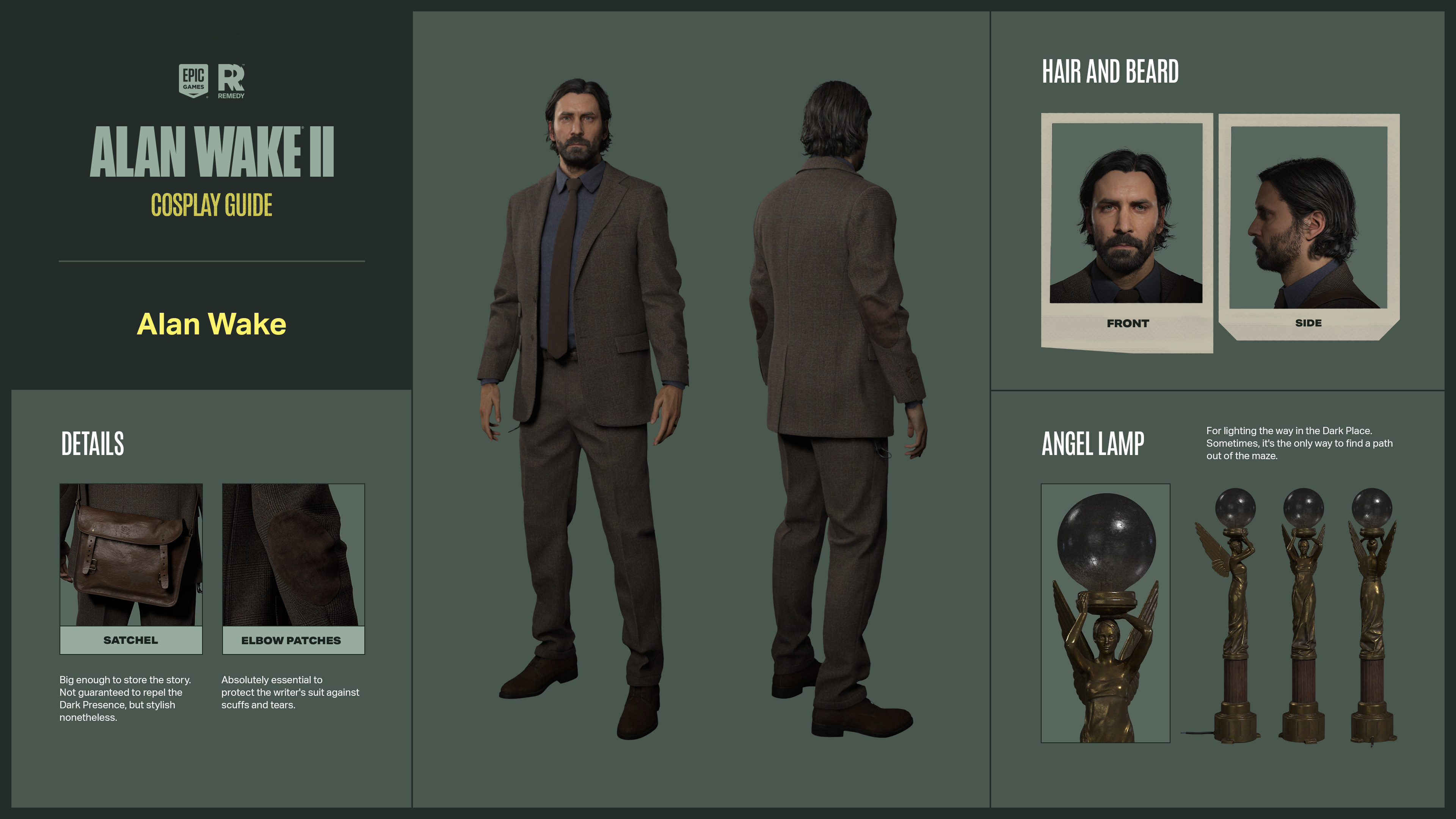 Saga Anderson Cosplay Guide