Airam X Alan Wake 2 collaboration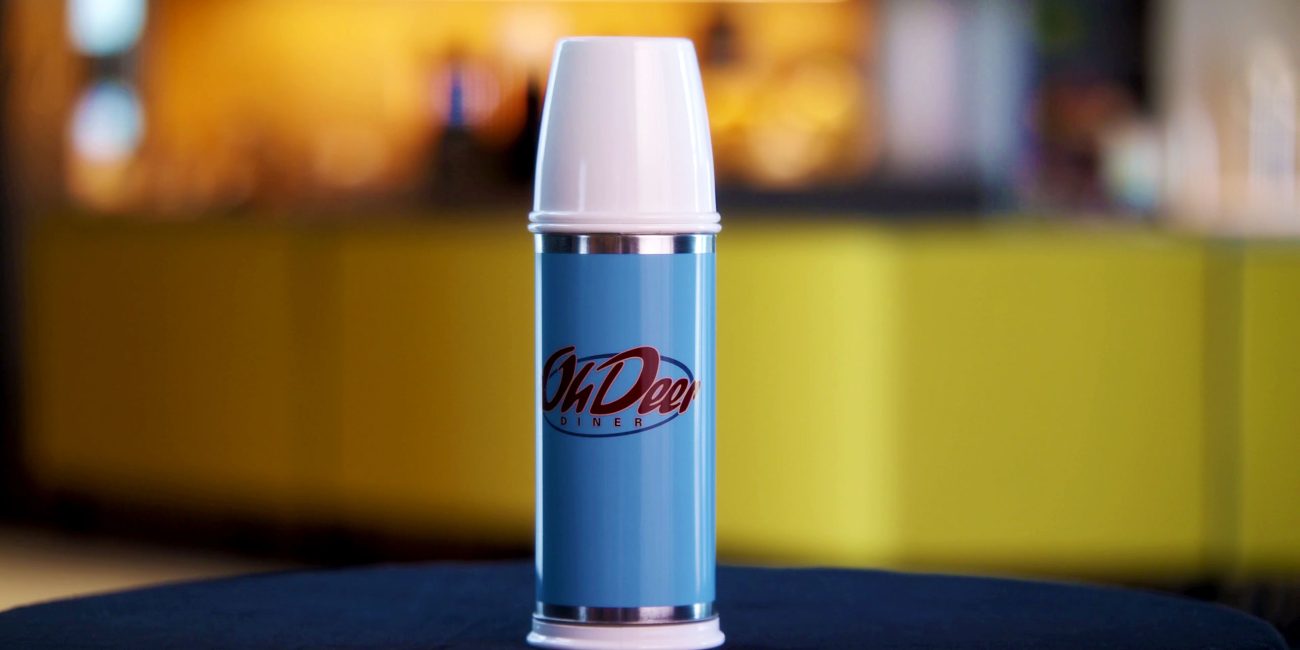 The Finnish lighting company Airam and Remedy Entertainment have worked together to create a unique Oh Deer Diner thermos bottle. This collaboration combines Finnish design, storytelling, and everyday quality.
The Oh Deer Diner thermos, as part of the launch of Alan Wake 2, is the first time Airam's classic thermos collaborates with another brand.
"The thermos bottle has become a notorious little detail that has achieved cult status among the Alan Wake player community. Fans remember the achievement in the original game which the player earned after finding 100 hidden thermos bottles. In the sequel, the thermos plays a significantly more important role. This got us excited about the idea of creating an authentic Oh Deer Diner thermos for our fans," says Remedy's Communications Director Thomas Puha. 
"At Remedy, we really value Finnish design sensibilities, which is what the iconic Airam thermos bottle also represents, so this collaboration was obvious to us," says Puha. 
Behind the Alan Wake 2 X Airam collaboration is the design work of two prominent Finnish companies. The sequel to Alan Wake is the result of years of work by the Remedy development team. Airam's red thermos bottles, on the other hand, have been a part of Finns' everyday life for decades. The goal was to turn the game's thermos bottle into a real physical, high-quality extension of the gaming experience for fans.
"The Oh Deer Diner thermos is an example of a fan product designed with authenticity and quality first in mind. We are happy with how a nearly 90-year-old classic product gets a new generation look inspired by a video game," says Airam's Marketing Director Elina Tolonen. 
The appearance of the Oh Deer Diner thermos bottle is completely true to the light blue patinated thermos bottle of the Alan Wake video game series. In terms of design and features, the thermos bottle of the limited edition corresponds to Airam's traditional 0.45 liter bottle with a high-quality glass interior.
Airam's red thermos bottle has a long history in Finns' everyday life. The production of thermos bottles began in Helsinki in the 1930s. Vacuum technology was already used in the manufacturing of incandescent light bulbs, and the same technology could also be used in the manufacturing of thermos bottles. Today, Airam has moved from incandescent light bulbs to LEDs and smart lighting, but the iconic thermos is still a quality product loved by Finns.
The limited edition Oh Deer Diner thermos is part of the launch of Alan Wake 2 and will be available for sale in September 2023.