THIS GAME IS A MONSTER, AND IT'S COMING FOR YOU!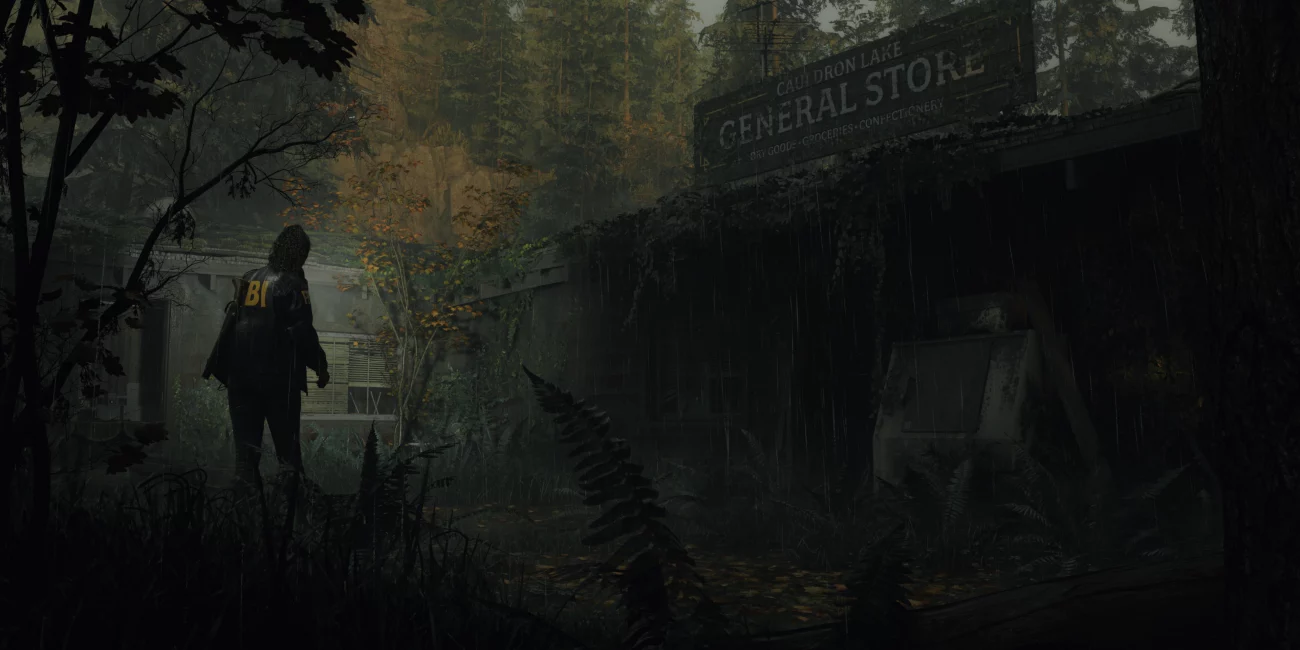 Finally! Finally, we can start telling you what we have been creating. Finally, we can start showing what we have dreamed up.
It has been a long time coming. I feel I've been making Alan Wake 2 for the last 13 years, ever since the first game came out in 2010. We always planned to create a sequel and continue Alan Wake's story.
We have created a new concept for a sequel between every other game project. Looking back, I'm happy none of the earlier concepts ended up going forward, as the one we are making now is by far the most exciting one. This time everything clicked into place, Control establishing a connected Remedy universe where both Control and Alan Wake exist, Control's AWE expansion setting things up for Alan Wake 2, and Alan Wake Remastered finally bringing Alan Wake to all the major gaming platforms.
In my time here at Remedy, over 28 years now, I have been fortunate to be able to take part in the creation of several games I'm hugely proud of, but I have never been quite as thrilled as I am now about the game we are making and the vision behind it. There has almost been this fever and hunger, madness even, a drive to push every aspect of this story-focused experience not just a step but a leap forward, taking the foundation of what we have done before, the story, the interactive storytelling, the mix of different mediums, filmed live-action footage, the cast of larger than life characters, the worldbuilding, the atmosphere, the mystery, quirky humor, nightmarish horror of both psychological and supernatural nature, everything, pushing it all as far as I have been able to imagine. I feel that we, together with my very talented colleagues, have given everything we got to this game. This is Remedy's most ambitious creation so far.
Alan Wake 2 is our first survival horror game. Coming back to Alan Wake, we felt it would be the best genre to tie together the story, the atmosphere, the pacing, and the gameplay more closely than ever before in a Remedy game. We wanted to make this game brutal and harrowing, but not only that: this is an Alan Wake experience, so there are different sides to it. Darkness equals horror, but there are daytime scenes, quirky characters, plenty of humor, and a deep mystery to explore. With this, we feel, when it gets scary, it will stay fresh throughout the whole game, and you won't get a chance to get used to it or become numb to it.
This being Alan Wake 2, we have many twos in this game, expanding the experience from the first game into multiple directions. We have two very different worlds to explore, two parallel stories to follow, and two playable hero characters: Alan Wake, our tortured writer of course, but also a new Remedy hero, FBI Agent Saga Anderson, a profiler with a reputation for solving impossible cases with uncanny leaps of logic. I'm excited and eager for you to get to know Saga. Our two heroes are very different from each other yet connected in multiple unexpected ways. They are both critical parts of this story and experience. Saga is a newcomer when it comes to the supernatural lore in Alan Wake's world, and thus a perfect point-of-view character to lead new players into the Remedy universe, but also offers so much depth for returning fans into this new mystery. It's important to us that Alan Wake 2 works as a stand-alone experience but also has a ton of connections for our fans to find.
Alan Wake 2 is a deep, layered story with surprises buried inside it, waiting to be discovered. I keep catching myself smiling when I think about the absolutely insane sequences we have dreamed up for the game. I'm amazed no one has stopped us along the way.
This is only the beginning. We are barely scratching the surface with what we are showing you in the coming weeks. I'm bursting to rave about all of it, and we will talk about some of it later, but a lot you will have to discover yourself by playing it later this year.
Alan Wake 2 will be available digitally for PC on the Epic Games Store, PlayStation 5, and Xbox Series X|S on October 17th.
Thank you for reading! Right now, I'm going back to work. There's plenty to polish still.
Yours,
Sam Lake
Creative Director and Lead Writer of Alan Wake 2